The wedding season is starting!
Analyzing the main trends
The previous year marked a significant time for weddings, as there was a surge in the number of ceremonies held globally. This trend is forecasted to continue in 2023.
Brides are adopting a more intentional approach to planning their weddings, aiming to create a personalized and distinctive experience for their partner and themselves. As a result, 2023 is likely to see a significant shift away from the traditional wedding aesthetic. Couples will prioritize ensuring their guests feel welcomed and valued, emphasizing warmth and hospitality. Additionally, the demand for handmade goods is expected to rise as these items contribute to the uniqueness of the occasion.

Statistics show that in the United States, newlyweds are willing to spend an average of $30,000 on their wedding celebration. SkladUSA is committed to ensuring the timely and seamless delivery of goods for such occasions in the US.
Let's take a look at some of the trending "Wedding" related keyword searches on marketplaces: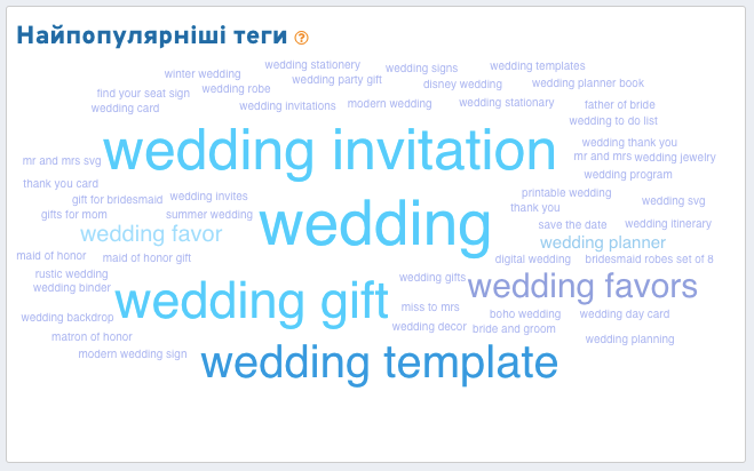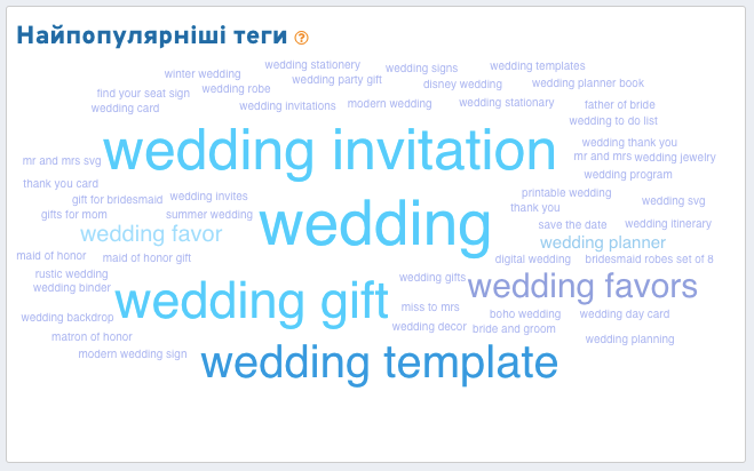 1. Wedding invitations

They play a crucial role in setting the tone for the entire wedding. Their style reflects the motives and mood of the ceremony, and they can be either classic or non-standard, personalized or generic, paper or plastic. The choice ultimately depends on the imagination and preferences of the soon-to-be-wed couple.
2. Wedding gifts
In the last quarter, the keyword search of wedding gifts has seen an impressive 50% surge. Indeed, gifts are a fundamental aspect of any wedding, with guests eager to bestow joy upon the newlyweds. However, as a gesture of appreciation towards their guests, the couple also seeks to present them with a memento that will commemorate the momentous occasion. Such tokens can include a key chain, a magnet, a photograph of the happy couple or even a toy. Therefore, handmade goods have emerged as an ideal option.
3. Wedding decor
This keyword has experienced a growth rate of 100%. Undoubtedly, decor plays a pivotal role in creating a splendid wedding setting. Numerous handmade items fall under this category, including vases, cake toppers, wooden or neon signs, ring holders, candles, tablecloths, personalized placemats and more. Newlyweds and wedding planners alike bestow particular emphasis on lighting, with lamps of diverse shapes, colors and textures currently in fashion.
We hope that your business flourishes with inspiration and attracts more customers. SkladUSA will handle the delivery for you.
Delivery to customers in the US
Typically, wedding products are preselected allowing merchants to choose a budget-friendly shipping option through a convenient service – economy delivery from SkladUSA.
Economy deliveries offer a combination of express delivery to the US and the added benefit of local US carriers. Our partner couriers typically deliver shipments to our USA facility within 1-2 days. Upon arrival, all shipments are injected into USPS or FedEx for last-mile delivery. The average transit time from our warehouses in the UK or EU to a US recipient is around 3-8 days. Economy deliveries are a fast and reliable cross-border solution, offering excellent value for money. With this option, you can send a few items without pre-packing them and save money based on volume. Once your items arrive at our US facility, they will be individually packed and handed over to the pre-selected US carriers. SkladUSA pioneered economy deliveries in 2018, and since then, it has become renowned for its reliability, quick transit times and affordable rates, distinguishing it from other options available on the market.

If an order requires urgent delivery to the buyer, the most suitable option from SkladUSA is express delivery.
The shipping cost can be calculated using the website's calculator or through your SkladUSA personal account.
SkladUSA. You sell we`ll do the rest!

Was the article useful to you?
Блог
These articles may also


be helpful to you
Why is the article not useful?
Thanks for sharing your opinion. Please help us improve this material.
The article is not useful because:
Thank you!
Your opinion is very important to us.