Marketplaces and Valentine's Day: what should be kept in mind
How US residents plan to celebrate and what they plan to give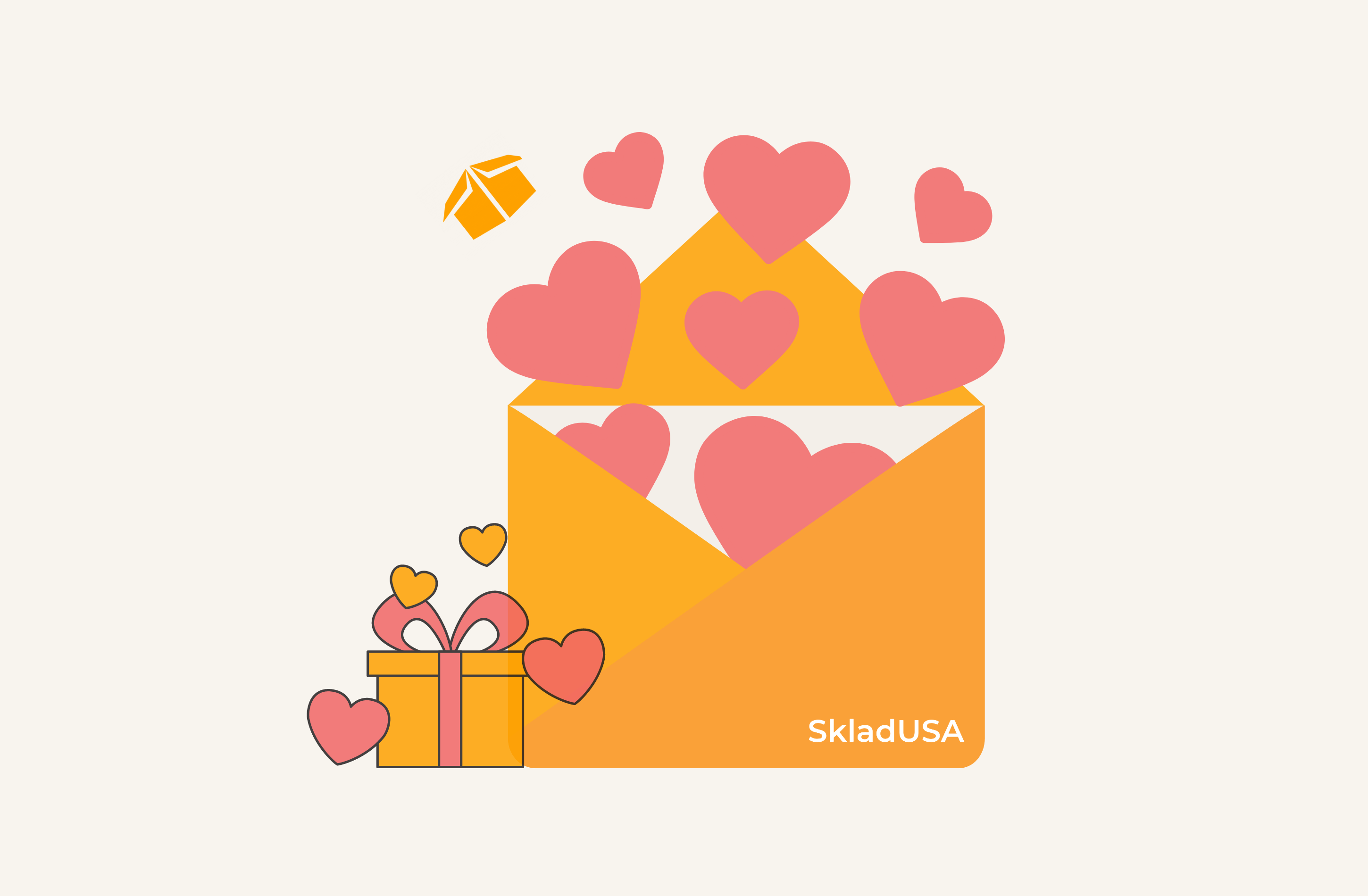 Over the past few years, the pandemic has made quite a difference in people's lives and in the way they celebrate important events. According to the National Retail Federation of the United States, at least 73% of Americans plan to celebrate Valentine's Day in 2022. True, the format of the celebration is changing somewhat and more and more fans appear to celebrate this date without leaving their homes (41%).
The situation is the same with the search for gifts, more and more people prefer online shopping - 38% of those polled by the US National Retail Federation. Since many buyers associate Etsy with the place where they can find gifts, it is necessary to start an advertising campaign for your products in advance in order to attract as many potential buyers as possible.
Some interesting statistics
When preparing a campaign to promote your products on marketplaces, it is important to whom you offer your product, because some sellers may not even think that their product is the best fit for this event.
To whom do Americans give gifts for February 14:
54% - to their "soul mate" (partner or husband / wife)
17% - to other family members
7% - to friends
6% - to classmates or teachers of children
6% - for pets
5% to colleagues
5% - to others
Interestingly, 35% of consumers also plan to purchase gifts for their children for the holiday this year.
What are the most popular gifts for Valentine's Day?
54% - candies and sweets
44% - postcards
41% - romantic dinner at home or other special format of home celebration
36% - flowers
20% - gift cards
20% - clothes
18% - jewelry
But personalization of the gift remains very important. Shoppers will search for everything from modest souvenirs such as personalized keychains and postcards to personalized jewelry and astronomical charts with a personalized star.
Marketing gimmicks
Remember that even if your product is not immediately associated with the word "love", you can always tell a story about how it relates to caring for loved ones: loved ones, family, children or even animals. After all, February 14 is no longer a day of exclusively romance, but has turned into an occasion for an additional manifestation of love and care for each other.
Form sets of your products so that they can become a gift for a couple, or so that things complement each other.
We remind you that more than 40% of consumers plan to celebrate at home - help organize everything and offer products that will help in this: everything for preparing food and drinks, decorating the house and decorating the festive table, clothes and accessories, etc.
Check the leftovers of the required materials and goods. Store all non-personalized items in the US warehouse to reduce delivery times and become a wizard for those who buy gifts at the last moment.
Improve your listing SEO:
Don't forget about social media:
Another step that will not leave even the most frugal consumers aside from your offers is discounts and participation in sales. Use multiple themed listings to add to your sale, and keep the promotion running until the end of the holiday.
- Check trends on Etsy, customize your products and listing descriptions for them. The most popular searches for Valentine's Day include "gifts", "cards", "for him", "for boyfriend"
- Edit tags according to events and add new ones. For example, the tags that are gaining popularity are "Kids valentine", "BFF", etc.
- Update your listing photos to remind you of the event and suggest how products can be used in the celebration. Place a photo with the terms of production and delivery of your product
- Work on reviews - regardless of dates and events. 90% of people consider testimonials as important as personal recommendations when making a purchase decision.
- Etsy advertising, both internally and externally, will never be superfluous to increase interest in your product, especially if you can offer fast shipping from a warehouse in the USA.
Start campaigns to promote your products in advance
Use as many social media as possible depending on your audience: Instagram, Pinterest, Facebook, TikTok, etc. Be where your potential customer is
Tell a story and become the main helper in creating a real holiday in a fairly short time.
Check out the latest Etsy trends here: https://www.etsy.com/trends
But in order to avoid problems with sales and deliveries, use SkladUSA services. If you have any questions, please contact our support team via:
• personal account of the system: https://system.skladusa.com/login
• site - https://skladusa.com/en/
• telegram - https://t.me/SkladUSA_bot
Was the article useful to you?
Блог
These articles may also


be helpful to you
Why is the article not useful?
Thanks for sharing your opinion. Please help us improve this material.
The article is not useful because:
Thank you!
Your opinion is very important to us.