Etsy seller's to-do list before the big sale
What Etsy seller should to do now to get shop into peak shape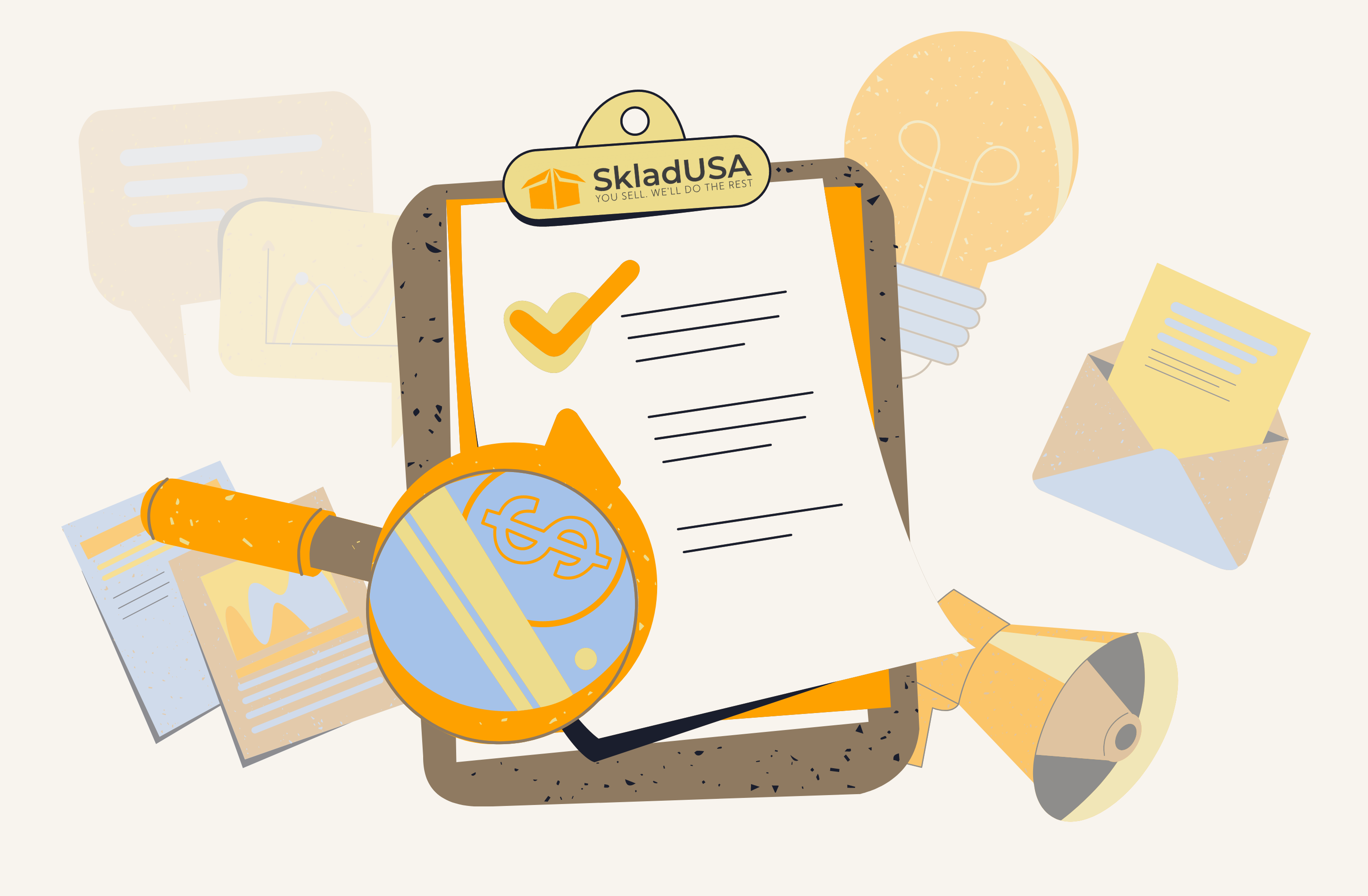 What Etsy seller should to do now to get shop into peak shape
Final preparations for the start of grand sales and there is very little time left to check if everything is ready. We've prepared a little cheat sheet reminder for Etsy sellers what you shouldn't forget to pay attention to in stores.
Products photo
Of course, this is discussed often, but it will not be superfluous to check if everything is enough. The best, if the number of photos was approaching the maximum possible – 10.
It is also important to pay attention for:
Are product images presented in all possible angles?
Is there a photo of how the product can be used?
Is it clear from the images the size of the item and how does it look on the body / interior, etc?
Further it will not be superfluous to add illustrations with important information that may be overlooked in the text or contacts and special proposals:
Information about materials and sizes, maintenance instructions
Delivery terms and return policy
lists your social media accounts
Make one with a QR code to claim a coupon code
Remember, customers pay more attention to pictures than text. Preferably, text on images did not take up more than 20-30% of the space, otherwise, it may remain unread.
Products video
It`s true, that listing videos do not directly factor into Etsy SEOб but attracts buyers attention. It is better to spend a little time and create small videos to help you advertise your product: slideshows, any animated effects on photos, etc.
Besides, these videos will show up in Etsy search and start moving on hover.
So why not use this trick to increase attention on your listings.
Review Etsy shop listings for typos and errors
Willing to say 'ok, capitan', but remember the last time, when you checked your description for the grammar mistakes. When were the last time you copied your listing, and checked for sure, that's nothing left from the last listing, for example, old color where is not in stock?
So, safer to re-read your listing description, rewiev of the shop, shop policy etc, so you will make sure, that nothing put away the biggest nerdy buyer.
Know your shipping time
Your clients need to understand how long they will wait for their shipment. Better to be mention this in every letter, what you will sent to the customer, posting on the store ads and banners, so nobody miss that important information.
Least but not last is create the separate listings for items, nesting in the USA and need lower time rate for proceed.
Remember, if parcel needed to deliver before 25 of December from our USA Warehouse, need to be shipped by:
USPS - before 17 December 2021
FedEx Ground / Ground Economy - before 9 December 2021
FedEx Overnight – before 23 December 2021
FedEx 2-Day Air – before 22 December 2021
Little reminder, consolidation's to USA SKLADUSA warehouse from UKRAINE delivery time is - 2-3 days.
Delivery time for express shipments to USA is - 4-5 days.
Improve your stock and check remains of orders.
Yes, to do this needed a long ago before November, but you have time. And checking the major bestsellers again, will not be superfluous. Think, what be out of stock soon, maybe need to ship it to the US warehouse firstful. So you don`t make your clients wait.
Check your listings and make sure the mentioned quantity you have in stock.
Do your best to make all potential buyers your happy buyers.
Inventory and re-count stock
Yes, it was necessary to do this long before November, but there is still time. Double-check the main bestsellers again will not be superfluous. Think, what might not be enough, what might be worth sending immediately to a warehouse in the USA, so as not to keep customers waiting. What materials for making your products cannot be ordered quickly and it is better to take care, let the excess, but their supply.
Check the listings to make sure that the quantity shown in them matches the one you have.
Do your best to make all potential customers your happy customers.
Packaging
This also applies to materials for express shipments: boxes, wrapping films, etc. Of course, when you ship consolidations from SkladUSA or items from a US warehouse - you don't have to worry about it. But it is better to have a certain supply of packaging material on hand. You should also check the availability of the author's packaging: brand logo stickers, special prints, flyers, decoration. All these knick-knacks should be in sufficient quantity so as not to be distracted by secondary tasks.
Think of worse-case scenarios and write out a plan for how you'll combat each of them
List all the worst scenarios that can occur and develop an action plan ahead of time.
What if somebody says that their package was stolen?
What if the item was damaged in transit?
Or you drop and break a one-of-a-kind item as you're wrapping it?
And many other situations that may arise during the preparation and delivery of products to the buyer. If you cannot find your bearings right away - go to the online Etsy seller communities, where you will definitely find more than one story of what can happen in the seller-buyer relationship. Write your solutions and choose other solutions that suit you.
If any of the worked-out situations arise, you will know how to calm the client - it's the most important. The buyer needs to understand that you have a plan and you know what to do, even if your response is that there's nothing you can do.
Prepare letters of reply to clients for all situations that may occur, store them so that you can access them at any time.
Most importantly, be positive and enjoy the sales. We believe its will exceed all expectations this year!
Was the article useful to you?
Блог
These articles may also


be helpful to you
Why is the article not useful?
Thanks for sharing your opinion. Please help us improve this material.
The article is not useful because:
Thank you!
Your opinion is very important to us.