How to prepare for Black Friday 2022 and increase sales?
Checklist for Etsy Sellers of the Sale Period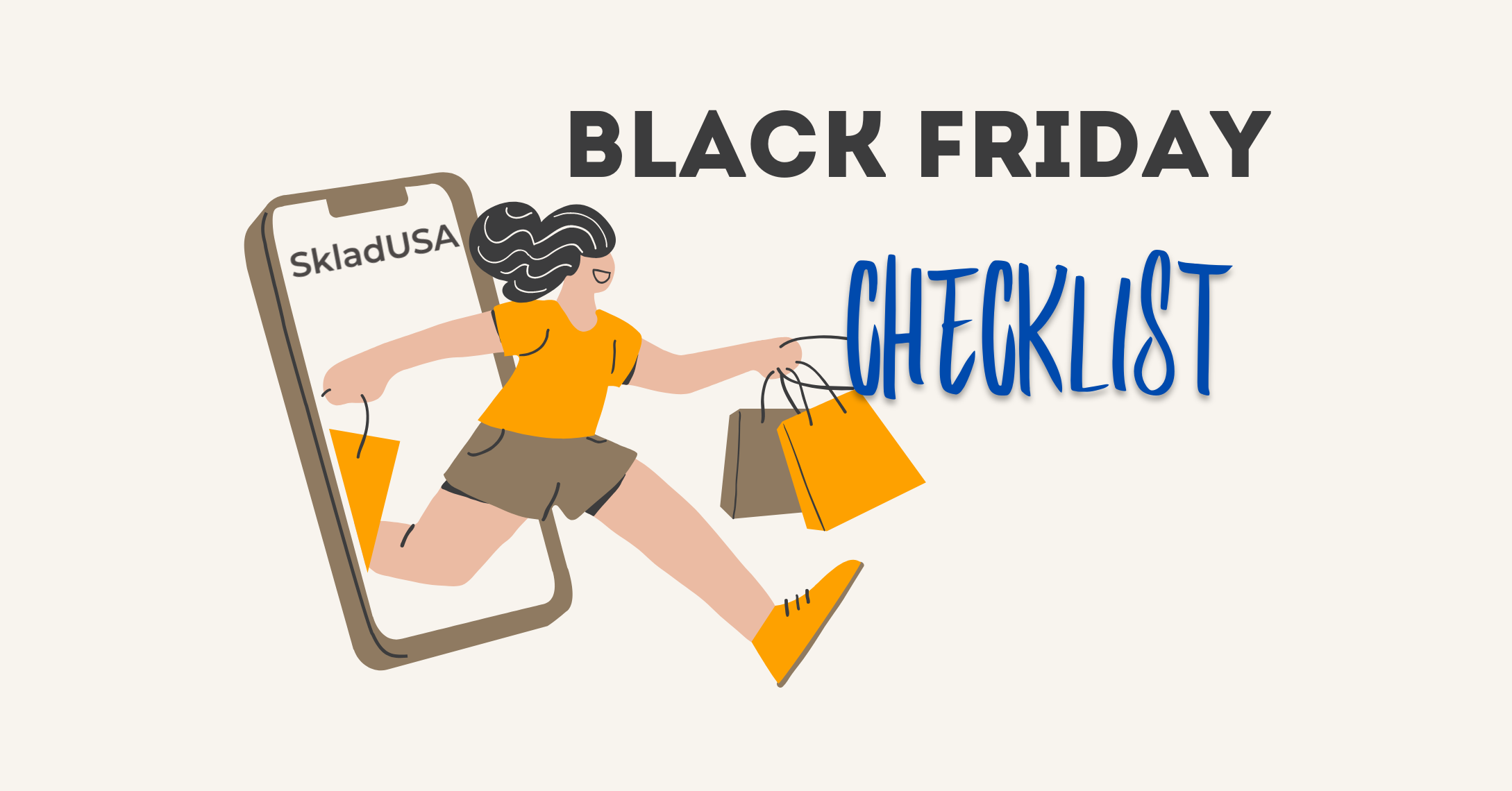 Millions of customers are waiting for Fantastic discounts and great deals on Black Friday. Therefore, sellers need to prepare for the main sale of the year. In addition to Black Friday, you can encourage interest in your store with additional offers. Since November is generous with informational reasons:
November 11 - World Shopping Day (Singles' Day)
November 24 - Thanksgiving Day
November 25 - Black Friday
November 28 - Cyber Monday
Traditionally, we have prepared a checklist with recommendations from SkladUSA, so that you can effectively spend Black Friday in your store.
Checklist
November 7 - 13
Please check all your store's policies and shipping times carefully.
Add delivery termination dates to your listings, use one of the 10 photos in the listing for this, and place the information on the store banner
Increase delivery times for consolidated orders up to 10 days, FedEx express - up to 7 days, DHL - up to 10 days. This way you will avoid negative reviews and maintain your reputation
November 14 - 17
Check all current store listings for descriptions and photos
Update and add topical keywords in descriptions and titles. This will increase the visibility and impressions of your ads
Add short videos of your products to each of your listings
Make sure your sale is scheduled with Etsy Marketing or the Etsy on Sale app
November 18-23
Use Etsy's Shop Updates feature to further inform customers about your offers. The more people know about you, the more sales you will get
You can additionally attract the attention of buyers and encourage them to make a purchase by enabling Etsy Offsite Ads. Your ads will appear on Google search, Facebook, Instagram and other partner sites
If you have a social media following, post and spread the word about the upcoming sale
November 24
On Thanksgiving Day, post on social media reminding you when and where your sale will start (6pm US time is best)
November 24-25 (Thanksgiving Night/Sale Time)
Make sure your planned sale starts on schedule!
Schedule your ad posts from Thursday to late Friday evening
November 25
Get ready to make a big buck from orders! And we will help with fast and reliable delivery
And that's not all!
November 26 - 28
Announce the extension of the sale until Cyber Monday (November 28) and continue active promotion. Cyber Monday is an analogue of Black Friday, only with sales in online stores
Good luck!
Was the article useful to you?
Блог
These articles may also


be helpful to you
Why is the article not useful?
Thanks for sharing your opinion. Please help us improve this material.
The article is not useful because:
Thank you!
Your opinion is very important to us.